A family of faith growing through true Christian community
And let us consider how to stir up one another to love and good works, not neglecting to meet together, as is the habit of some, but encouraging one another, and all the more as you see the Day drawing near.
Hebrews 10:24-25 ESV
Current Groups Schedule
Sundays
9am
Various Evening Times
Wednesdays
6pm
Our church believes in the power of Groups. Through Groups, faith in grown through consistent Bible study, prayer, and accountability. Consistent gathering around core Christian faith practices encourages you to grow closer to Christ. People grow up together in faith while also sharing significant life moments with one another.
Groups are where marriages can be restored. Groups are where career choices can be prayed over. Groups are where children can be prayed over. Groups are where miraculous health can be restored. 
Jesus left the earth with his followers in charge of establish community and fellowship with one another. Faith is too important to be carried alone. True Christian faith grows best when you carry it together with others. Acts reminds us of this power when it shows a picture of groups in Acts 2:46-47 " And day by day, attending the temple together and breaking bread in their homes, they received their food with glad and generous hearts, praising God and having favor with all the people. And the Lord added to their number day by day those who were being saved."
Testimony
The Power of Community
Calvary Groups – Core Values
Before God.
Walking by the Spirit daily
In Community.
Sharing your life with others
On Mission.
God's purposes fulfilled within you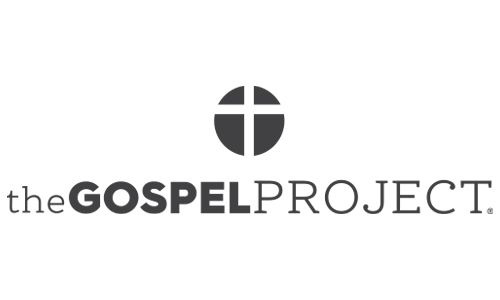 Calvary is on a 3 year journey through the Gospel Project together.
The Gospel Project is a weekly Bible study that helps all ages dive deep into the big story of the Bible—God's plan to rescue His people through His Son, Jesus Christ. We desire to see families growing together in their faith by studying the same topics on Sunday morning and then discussing them throughout the week. Our staff will be designing ways for grandparents, parents, kids, and students to interact and discuss these studies together. We look forward to all people of all ages, no matter the family structure, growing in their faith by systematically walking through the Bible in a group.
To see an outline of the next three years, click here.
To read more about The Gospel Project, go to gospelproject.com
Women's Group
This semester, the women will start with a study called Life Lessons from Women in the Bible. This study explores the lives of women in the Bible and challenges women today to apply what they learn. This Bible study is helpful to new believers who are beginning to study God's Word, as well as mature Christians who desire a deeper understanding of Scripture. Focus on women in various ages and stages of life and dive into the culture, families, and testimonies of these women. Learn from both their wisdom and mistakes.
Men's Group
This new men's group will start through a study on the book Man Up!. This study cuts through all the noise in the world and reveals what it is to be a real man. It isn't about taking down feminists or reclaiming your rights as a man. It's about living in the example and grace of Jesus.
Men in all stages of life will appreciate this refreshing perspective, whether you're searching for footing in this crazy culture, seeking a godly relationship with your wife, or looking for guidance on raising children.
Growing Strong
Join this group for refreshing fellowship and round-table discussions working through Book 1 designed to help you learn more ways to spend personal time with God through Bible reading and prayer.
Topics include:
● how to read and mark in your Bible
● effective ways to memorize Scripture
● learning to pray
● developing an evangelism prayer list